Welcome to Solvingdad.com. Keyboard shortcuts are very necessary to show productivity on a PC. Windows has many amazing and cool tricks and shortcuts that you can use in your daily life. With these Cool Computer features, you can easily impress someone and you can also complete your work fast. You can do so many things with these shortcuts and can save you time.
In today's life, Every PC user knows a few handy shortcuts which they use in their daily life CTRL + C for copy, CTRL + V for Paste, etc. These are simple shortcuts that everyone knows, We will tell you some advanced PC shortcuts or features in this blog. We have cool keyboard shortcuts or features that even you might don't know.
Here is the list of the Cool and Interesting Windows Features:
1. Shift+CTRL+N
If you want to make a folder on the Computer you can easily do that by pressing Shift+CTRL+N. Windows has made this very easy to create a folder in Windows Explorer.
When you created a new folder by this command the default name of the Folder will be New Folder or Untitled. You have to give the name of the folder after the creation and press the Enter button. With this simple step, you can easily create a New Folder without any interruption. Now you can move on your new task.
2. Windows+Shift+S
You can take a Screenshot of any portion of the screen by pressing the Windows+Shift+S button. When you select the area for the screenshot the other area on the desktop becomes darken. By default rectangular mode is selected in the Snipping tool. You can change any mode available from the center-top of the screen. You can also take Snip Screenshot by opening the Snipping tool but that is a long process. With this command, you can directly take Snip Screenshot on PC.
3. Windows+L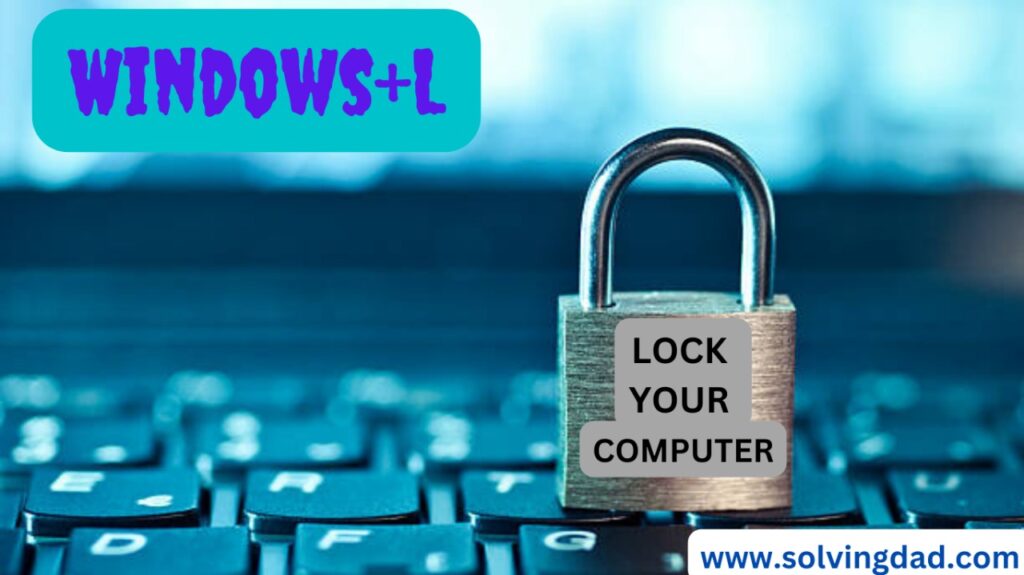 Instead of shutting down or sleeping on your Computer, you can Lock your Computer. If you are going away from the Computer screen you can lock your Computer by Screen by using this shortcut. You can use the Windows+L button to quickly Lock your Computer's Screen. This method makes your Computer more secure and you will not have any problem placing your Computer idle anywhere.
4. Windows+M
Many people have opened so many applications on their computers. To minimize all the folders in one go you simply do that by pressing the Windows+M button. If you have opened many windows or screens on Computer then you can use this Command to minimize all the Windows at once. This feature is very useful for Multitaskers and professionals who work online. I personally use this feature on my Computer and this feature makes my multitasking very easy.
5. Windows+1,2,3,4, etc
A new feature in Windows allows you to open the Pinned application from your Taskbar for easy access. You can directly open pinned applications with the help of a keyboard.
This clever keyboard shortcut is a faster method to open certain apps. To open the first Pinned app in the Taskbar, press the Windows+1 button. Same process with other pinned applications. If you want to open 2nd pinned application you have to press Windows+2. And the same for other Windows+3, 4, 5, etc. This shortcut command opens your taskbar applications and makes your Computer operating easier.
6. Windows+T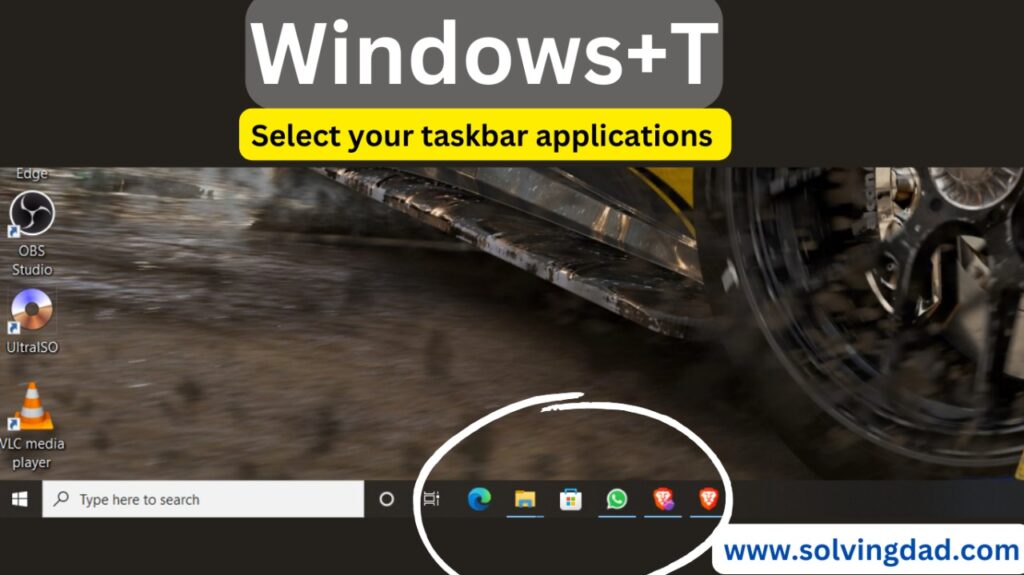 By pressing the Windows+T button you can select your taskbar applications with the help of the keyboard. Many people don't know how to open the Taskbar application without using a mouse, it's still a mystery. But with the help of this shortcut command, you can open your taskbar applications. Once you press the Windows+T button there will be a square around the application that shows that the application is selected and you can open it by pressing the enter button. It shows a preview of the opened application if you select the app. This feature looks very amazing.
7. Windows+E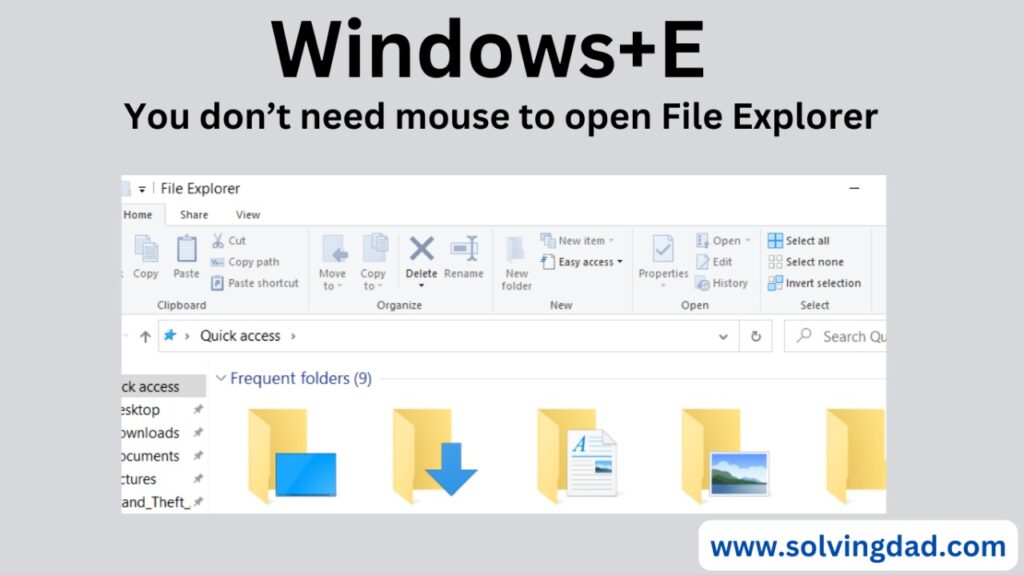 You can directly open File Explorer on your computer by pressing the Windows+E button. You don't need the mouse to open File Explorer if it can possible by using the keyboard only. This feature looks very amazing and feels like a professional computer operator. After opening File Explorer, you can navigate to any folder or file of your choice. This feature will add value to your daily life.
These are the 7 Cool Windows Features you should know and I Hope these features of Computers can make Computers work very easily and professionally. You must use these all features on your Computer. These features will make saves you time and you can complete your work fast. If you want to make money online you can check out the given website.
If you like this Article, please refer to or share this with someone who needs this type of content. And leave a comment for us below the article. Thanks for visiting our website, please visit again.
Happy Learning!