As we all know, Spotify is one of the best apps and most amazing online music app, and offering both free and premium subscriptions. You can access what your friends are listening to and find the music by your favourite artists in the best spot possible.
In this article, We will assist you in finding friends if you're new to the Spotify and want to know How to Find Someone on Spotify without Username. Spotify enables users to look up their favourite musicians and other users using their usernames and profile names. Additionally, you may quickly view someone's playlists and user profile on the Spotify app if you know their Spotify Id or have their Spotify QR Code.
So Let's start to explore the How to find someone on Spotify without usernames.
How to Find Someone on Spotify Without Username
If you're also curious about how to find someone on Spotify without Username knowing their login, you should know that doing so is incredibly easy and straightforward.
The next five simple steps will show you how to locate someone on Spotify without their username.
To start, launch the Spotify and navigate to the "Search Bar" at the bottom of the window.
Type the name of the person whose location you are looking for after that.
A list of results, including playlists and profiles, appears.
You must now locate the specific profile because there are many common names.
Try to find the person using their profile picture to help you restrict the list.
If you know someone's Spotify QR Code, you may still discover them quickly and effortlessly with just one click.
With the aid of their Display name and profile images, you can locate anyone on Spotify without knowing their username in this manner.
Also Read: How to Add Music to Funimate Edits
How to Find Someone On Spotify With Their Username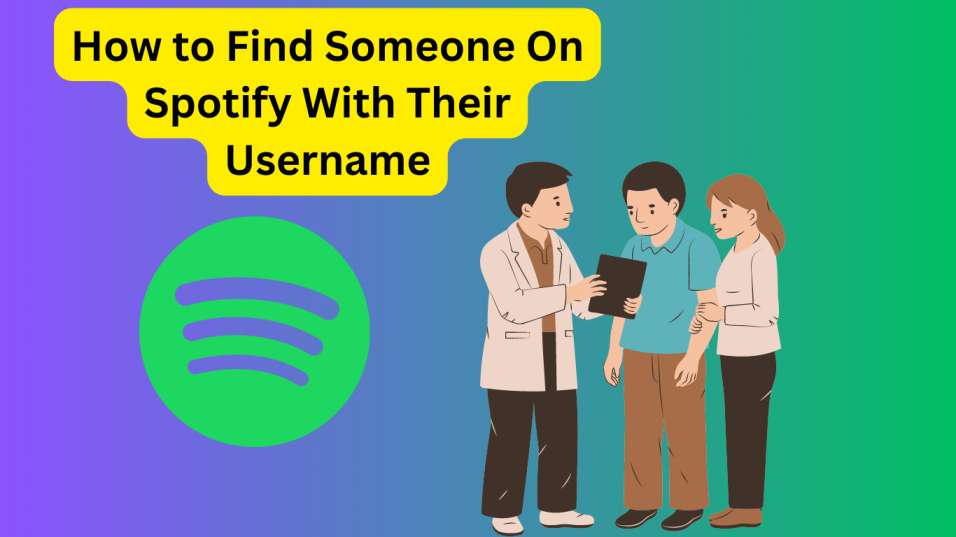 On the other hand, you can still locate someone and discover playlists connected to their account if you know their Spotify username rather than their name.
By using their username to search for someone on Spotify, you may receive more precise and exact results than you had hoped for.
To locate someone on Spotify using their login, follow these simple steps.
Once more, enter the person's entire name in the search window. If you do not receive the desired results, move on to the next step.
Now, enter the username of the person you're looking for in the search bar if you know it.
Look at the profile area in the search results when Spotify displays the results of your search.
You should know the name, username, and profile picture of the user you're looking for if they have a public profile.
How to Find Someone On Spotify With Facebook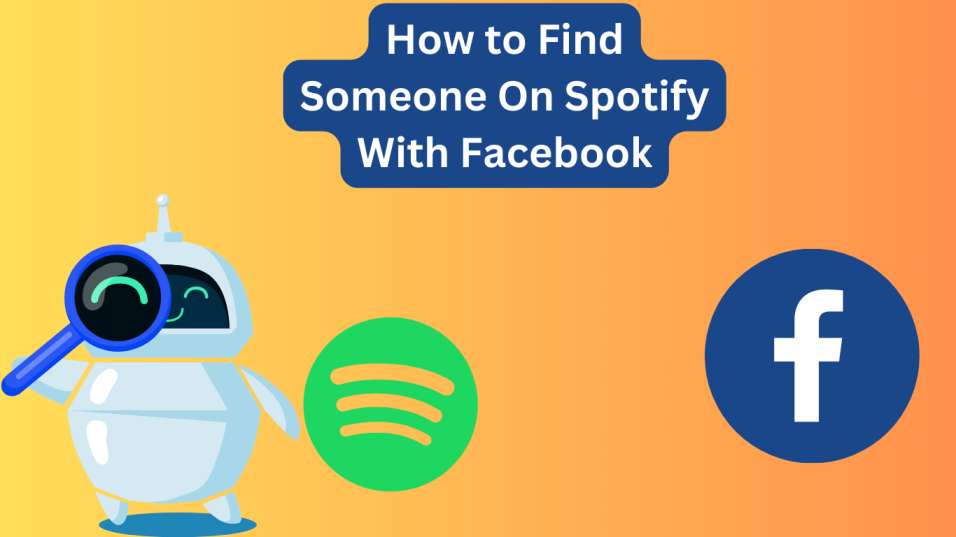 The steps listed below will help you if you wish to locate friends who have a Spotify account linked to their Facebook account but are unsure how to do it.
Open the Spotify App and Log in with your account.
A "Setting Icon" can be found at the upper right of the Home Page. Just click it.
Next, select "Profile Section" from the list of settings that will appear.
Tap the third dot in the profile.
Next, select "Find Friends" from the menu.
The "Connect Facebook" option can be found there.
You will then be redirected to the Facebook login page where you can log in using your Facebook credentials and link Spotify to Facebook.
You can check how many of your Facebook friends are also using Spotify when you click Find Friends once more.
This method makes it simple to find someone on Spotify using Facebook, albeit doing so involves syncing your Facebook account with the Spotify app.
How to Find Someone On Spotify?
If you're wondering how to use Spotify to search for people. There are a variety of methods available. These methods do not require the use of a third-party software.
If you can't recognise someone by their name, you can watch their profile image to help you identify them. The quick and simple option is to search for their profile name or user name.
The second method is to ask them to share their profile link with you if you're connected to them outside of the Spotify App so that you can quickly access their profile there.
How to Find Friends Playlists On Spotify Mobile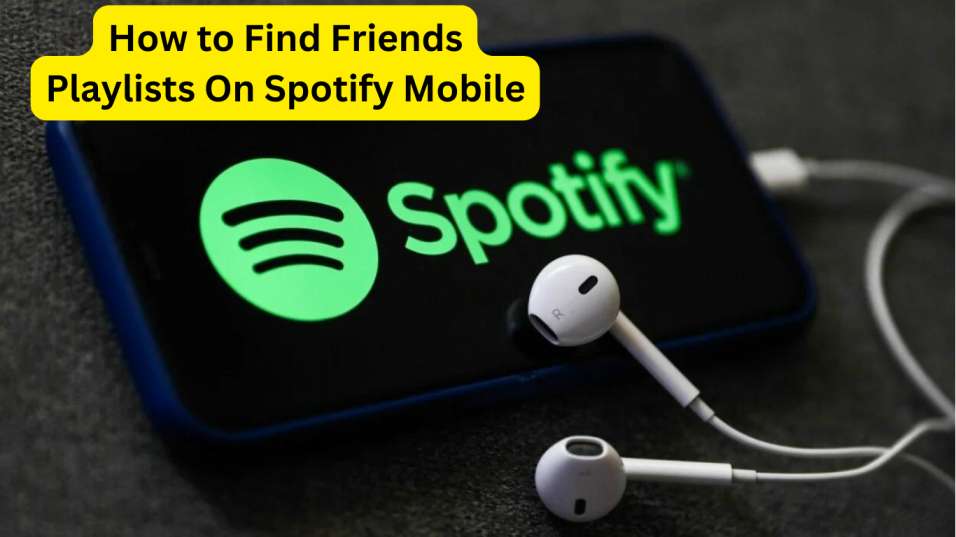 Using your mobile device, it is quite simple to find your friends' Spotify playlists. If you've simply followed your buddy on Spotify, you can quickly access and locate their playlists; however, if you haven't, there are a few tactics you can attempt.
A quick and easy way to access a friend's Spotify playlist on a mobile device is to ask them to share the link. From the link, you may access and view their Spotify Songs Playlist with ease.
Also Read: What is Xfinity xfi Complete?
FAQ
How to find someones username on Spotify?
You may look for someone's profile on Spotify, click on the ellipsis (three dots), choose "Share," then select "Copy Profile Link" to copy the link and acquire their username.
Can you see someone on Spotify?
No, unless they have a public profile or you are connected via social media, you cannot view someone on Spotify.
How can I find someone without their username?
You can search for someone on Spotify using their name, connect with them on social media, or scan their Spotify Code as alternatives to entering their username.
Can someone see if I viewed their Spotify?
No, Spotify doesn't currently offer a tool that lets users see who has looked at their profile or activities.
Conclusion:
Without a doubt, Spotify is one of the most streamlined online music streaming services with one of the largest global music catalogues available to customers. With the aid of this wonderful function that Spotify offers, you can quickly find the answer to the question "How to Find Someone on Spotify without Username". You can simply discover someone on Spotify using the techniques and tricks in this post, which will also greatly improve your search capabilities. I wish you well after reading this thorough manual.