5 Tips to make your Smartphone life better:- Upgrading your smartphone every year sounds very cool but it's very costly and everyone can't afford it. Usually, the life of an average smartphone is about 2-3 years. It totally depends on you that how you use your smartphone. To keep your Smartphone running smoothly as possible, you have to keep your Operating System and other application up to date.
Here I will tell you how can you extend the life of your smartphone. There are many possible ways to do that but I will tell you some simple and quick ways. So, let's get started.
Delete Apps that you don't Use
Smartphones have an infinite number of applications that takes storage and memory, that's why to delete apps that are not of any use. Deleting the unused application from your phone will free your phone storage and stops the app from running in the background.
Go to your application drawer and delete all the apps which you have never used. Deleting apps on iPhone is very easy, you just need to long-press on the app and click on the remove or uninstall button. For Android users, it's a little bit complicated. You have to select the application from the app drawer. Long-press on the application and click on app info. After that, you have to choose Uninstall option from there. Deleting Unwanted from phone might be the best tip among the 5 tips to make your smartphone life better
It's better if you set up a monthly reminder for you to Delete unused applications to remind yourself.
Get a Good Case for your Smartphone
It's very important to have a good case for your smartphone. A Good case is very much responsible for increasing the life of a smartphone. There are different kinds of Smartphone cases are available in the market, you can choose any case of your choice. Keeping a cover for a Smartphone user is mandatory is compulsory. Not only protect but also makes your smartphone attractive.
The case works as a protective guard for the Smartphone. It's better to have a Smartphone case instead of paying for costly screen repair or replacement. You don't need to buy the most expensive case, a regular case is also effective for your smartphone and can extend your smartphone's life.
Keep your Smartphone's screen and ports clean
Always make your smartphone's screen clean. Using a dirty phone is not something that anyone of us wants to do. But a clean and shiny smartphone is something interesting that everyone wants to use and also looks attractive. Clean your Smartphone's screen with Glass Cleaner Gel and use tissue paper to rub it. You can use a brush to clean your Smartphone's port.
Cleaning the ports of the smartphone will directly affect on increasing the life of the smartphone. Clean your smartphone with the help of any soft cloth. You can take a few minutes at any time of the day to clean the dirt in the microphone, speaker area, headphone jack, and charging point. You can use a mini brush or toothbrush to clean the ports of a smartphone.
Avoid overheating the phone battery
There are several fables regarding smartphone batteries and their good condition. We recently find some points behind the myth of batteries. The phone overheating can damage the battery in long term. Many people have a myth that fast-charging damages the battery but it's totally wrong, Fast-charging is not going to damage your battery. But draining the battery to zero on regular basis could damage the battery.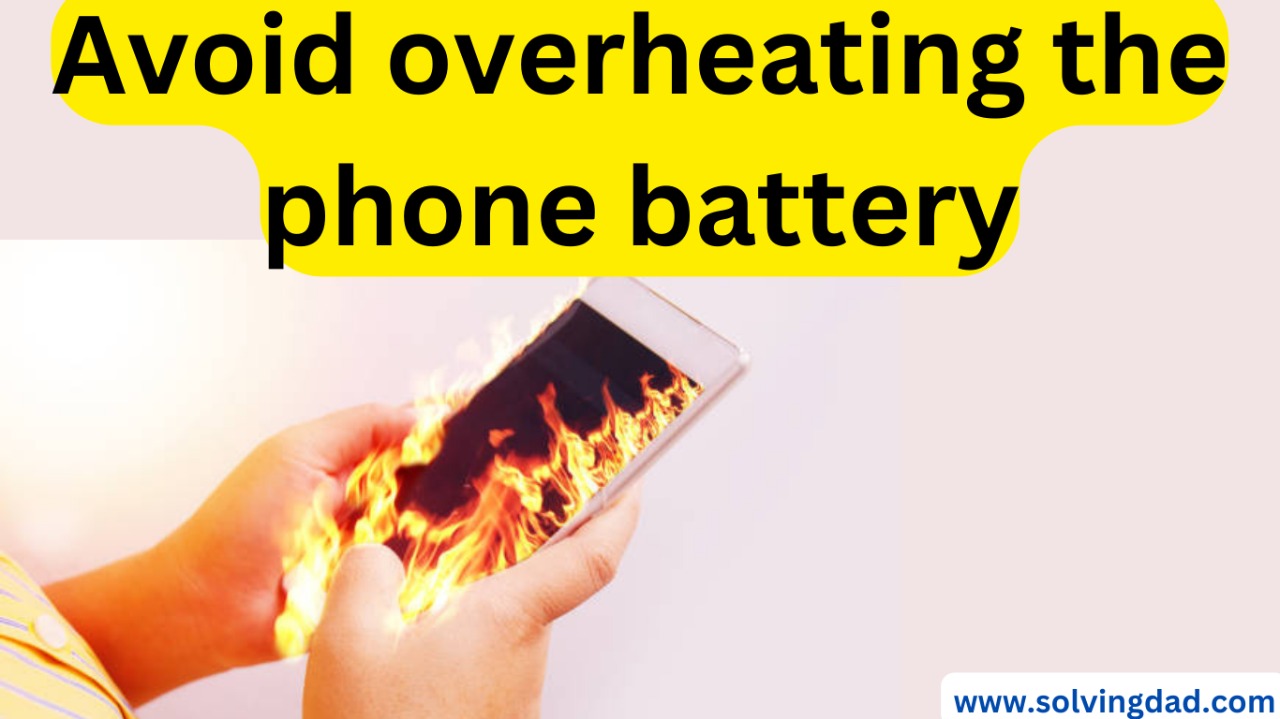 If you want to last long your phone's battery avoid to keep in such conditions where the battery could overheat like avoid keeping it out in direct sunlight or avoid to keep it near any electronic device that produces heat. When people purchase their new phone they only take care only for a few days. It's very wrong, start taking care of your smartphone from the first day you unbox the phone. If you don't take care of your smartphone's overheating then you have to pay off when you have to replace the battery.
Backup your phone
Taking a backup of your phone's data regularly is not possible. But you can take a backup of your phone on monthly basis. If you use an android phone you can upload your important data to Google Drive. It gives 15 GB of free storage per google account. If you are an iPhone user you can use iCloud to upload the data of your phone or you can create a restore point of the data and upload it in iCloud. There are many applications available on Google Play Store and Apple App Store to create a restore point of your phone's data. Creating a backup takes a few minutes to compress data in a single zip or rar file. You can use third-party software to back up your phone.
Make a routine of taking your Smartphone's backup on a weekly or monthly basis. The second thing you have to do is to upload the backup on Cloud like Google Drive, One Drive, Mega, or another Cloud Storage Platform. By maintaining a Bacup of your Smartphone is the safest option to secure to data and this is one of the best Tip amounts the 5 Tips to make your smartphone life better. This thing makes your productivity very easier and does not interrupt you in the future. If you lost your device, your data will be safe and you can download the backup from the cloud storage and Store it in your device.
You can extend your smartphone life by applying these 5 tips to make your Smartphone life better.
Frequently Asked Question
How can I improve my Smartphone life?
These are the 5 Tips to make your Smartphone life better :
1. Delete Apps that you don't Use
2. Get a Good Case for your Smartphone
3. Keep your Smartphone's ports and screen clean
4. Avoid Overheating the Phone battery
5. Backup the Phone
How do I clean my phone daily?
Use a Clean Cloth and Water to Clean your phone.
How can I use my Smartphone Wisely?
Set Mobile Data and WiFi limits on your Smartphone. Setup Alarms and maintain privacy.
What are the positive effects of Smartphones?
Smartphones can keep you updated of Current Affairs, News, etc.
What are the 4 main uses of Smartphones?
1. You can send and receive messages and emails on your Smartphone.
2. Playing Games
3. Using Utility apps like Calculators, Alarms, Calendars, etc
4. Browsing the Internet
These are the 5 tips to make your smartphone life better. If you implement these methods you can make your smartphone fast and can increase the life of a smartphone. I hope you like this article. Thanks for Visiting, please visit again ~solvingdad.com
Happy Learning!