Elon Musk completed his deal by buying Twitter for $44 billion on 27 October 2022. He also fired the top four executives of Twitter, Musk came to the Twitter headquarters on Wednesday 26 October 2022, and met with engineers and executives. A few months ago Elon Musk thought to buy twitter but after many months of drama and legal objections.
Elon Musk changed his mind and took over Twitter by buying it. Elon Musk wants Twitter a freewheeling platform where everyone can share their thoughts and according to the reports, he will reverse the permanent ban of former President of America Donald Trump from the service.
After Elon Musk took over Twitter firstly he fired CEO Parag Agrawal and three other top executives of Twitter. The name of the other three top executives is Vijaya Gadde, Ned Segal, and Sean Edgett.
Elon Musk Plans
Elon Musk's plan is to make changes in Twitter on a big scale. Musk has said that he has planned to recreate all the content policies, terms & conditions, and services. As Mr. Musk previously announced that many people will watch how quickly President Donald Trump gets back on Twitter almost immediately. Elon Musk will change policies for writing tweets and he will change policies of inactive accounts. Even at Twitter, which has a history of the great depression, Musk's month-long trading process was tumultuous.
Elon Musk was involved earlier with the company when he acquired a 9% stake in the company. When Elon Musk announced that he is one of the largest shareholders of the Company, he accepted the offer to join the Company's board of directors and after some time he declined. According to Elon Musk, he wants to make Twitter a public platform that is highly trusted and inclusive where everyone can share their thoughts without any restriction. He also pledged that he will remove the spam bots and inactive accounts from Twitter.
What's Next for Twitter?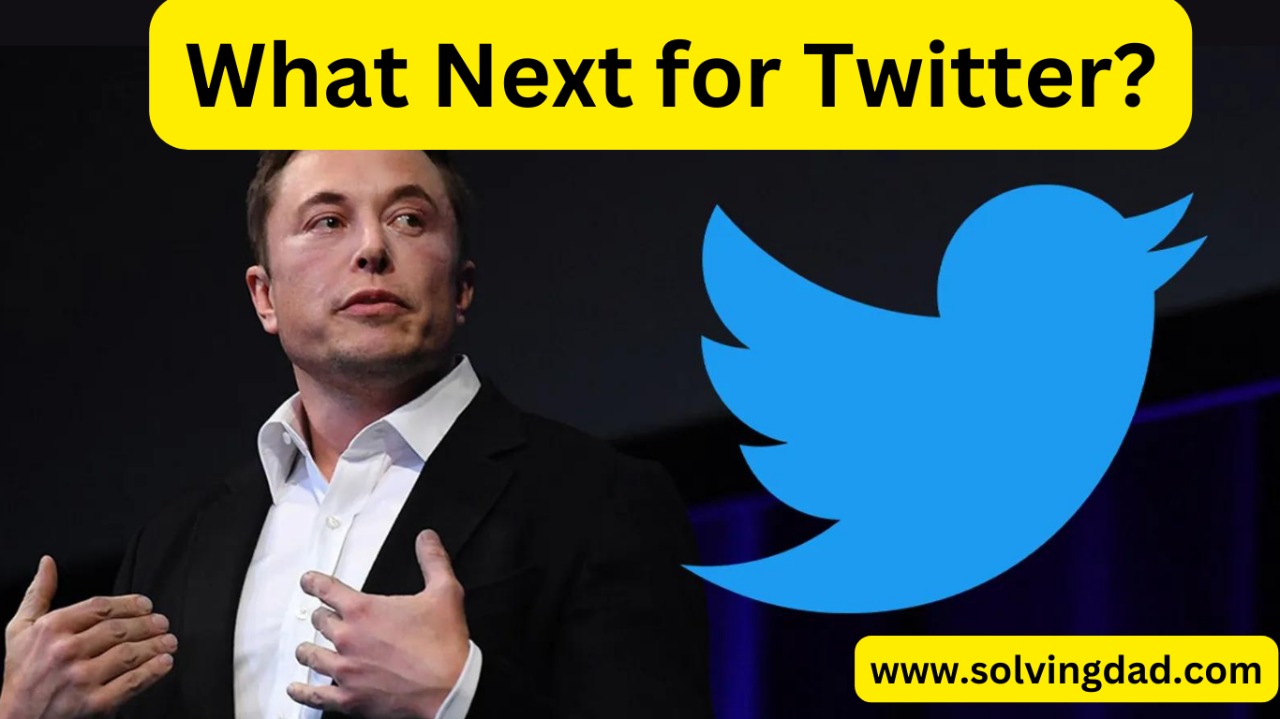 Elon Musk is one of the most active users on Twitter and he has more than 110 million followers. When Elon buys Twitter he strikes the deal to buy the Company for $44 billion. He will remove Twitter's content moderation policy, eliminates spam, adds new features like a new edit button, change in monetization policy, and increases transparency in the algorithms used to promote content.
Twitter has great potential in the future, Elon Musk gave a statement in April I want to work with Twitter and the community of users. After a few weeks, they began questioning the deal. Elon Musk has struck at Twitter executives that they are responsible for making content decisions, and not counting spam accounts accurately on its platform. When Twitter CEO Parag Agrawal tried to disprove Elon Musk's allegations, then Elon Musk responded to him by tweeting an emoji of poop.
Elon Musk has hinted that job cutting may be needed to keep Twitter's costs down. Many of the company employees may face layoffs. In recent days, Twitter has tried to reassure employees by urging them to ignore reports of possible layoffs.
These days Twitter's performance is critical as Elon Musk balances investing in the company's future with repaying interest on the $12.5 billion loan he borrowed to fund the deal adjustment. These loans will also pose a problem for the investment banks that combine them, as the market for such loans has declined sharply since Musk announced his proposal in April.
Conclusion
Of Course, Twitter can't be say-anything hell without any interruption. He wrote Twitter aims to be the most respected advertising platform in the world. Twitter is one of the most used social media platforms so its future is very bright. Elon Musk made a great deal by purchasing it. If you like reading this blog, Please visit again solvingdad.com
Happy Learning !