Twitter Blue is now available online, and Twitter Blue for Business will give businesses a "gold" checkmark:- Launch of Twitter Blue: Twitter's Blue subscription service is now available for $8 on the web and $11 on iOS. Additionally, it appears that the business is awarding gold checkmarks to a subset of business accounts as it begins to do away with the traditional blue tick.
Twitter is once again taking subscription requests for its online Twitter Blue service as part of the company's relaunch of its paid subscription service. The iOS version most certainly won't debut right away. For specific company accounts, a new "gold" coloured checkmark has taken the place of the traditional "blue" tick that was applied to official accounts. This new service, Twitter Blue for Business, employs the gold checkmark in place of the traditional blue one. Its component is the gold checkmark.
Twitter's founder and CEO, Elon Musk, also said in a tweet that he will stop issuing any old blue checks in the near future because "the process by which they were distributed was corrupt and nonsensical." The service is currently only accessible online in the US, Canada, Australia, New Zealand, and the UK. The coming days will see Twitter continue to expand.
The "gold" tick is already visible on various media and commercial accounts. Twitter Blue is being re-launched alongside this new gold tick as a result of the failure of the previous launch last month. Anyone could effectively get a "blue tick" when Twitter Blue originally began. As a result, several brands were imitated on the network, and some fake accounts also shared false information.
For $8, you can now subscribe to Twitter Blue online. The price for iOS will be higher ($11) because Twitter will have to pay Apple a 30% fee. Musk has previously tweeted about this "hidden tax" and said that if Apple had opted to take Twitter out of the App Store, he would have built his own phone and operating system. This dispute with Apple didn't continue long; Musk later said on social media that all concerns with Cupertino had been settled after meeting with CEO Tim Cook.
What does Twitter Blue new offer?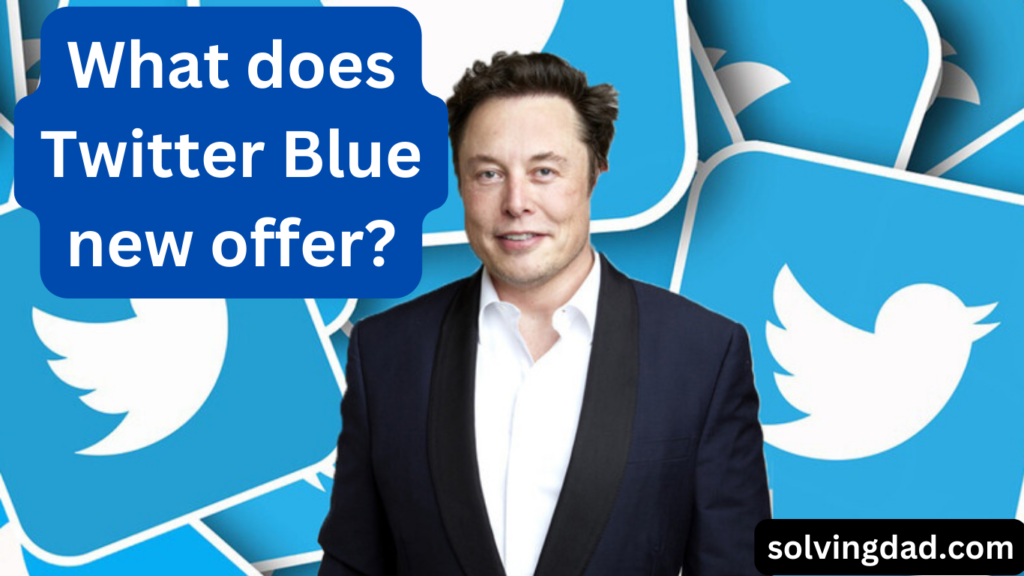 What does Twitter Blue new offer:- On Twitter's official account, information on the new subscription service has been released. When a user subscribes, their account will have access to subscriber-only features like as "edit tweets, 1080p video uploads, reader mode, and a blue checkmark," the announcement states. However, you can no longer receive this blue tick until your account has been reviewed. Furthermore, it seems like Twitter is making it harder to sign up for the service. For instance, the company has specified that a "account must be at least 90 days old" and have a verified phone number in order to utilise Twitter Blue.
The post states that "subscribers with the blue checkmark will gain priority ranking in search, mentions, and responses" to help lessen the visibility of frauds, spam, and bots. Most importantly, "Twitter Blue subscribers will not be able to edit their display and user names" after they have a blue checkmark. A "new mechanism" will be unveiled "soon for any display and user name alterations," according to Twitter.
Though it won't be "ad-free," Twitter Blue users might begin to notice fewer of them in the future. A brand-new service called Twitter Blue for Business is currently being tested for network users who work for corporations. These users "receive a gold checkmark that confirms the account as belonging to an official business on Twitter" when they sign up for this service.