EPIC GAMES FREE DISCORD NITRO: – Discord Nitro is a popular subscription service that adds functionality to your Discord experience. It gives users access to HD streaming, personalized emojis, profile styling, and other features.
Having said that, Discord users will be pleased to see that Epic Games is giving Nitro for free for a month.
This is only active until June 7, 2023, after which the redemption link will be deactivated. Users should also be aware that this offer is only available to individuals who have not used Nitro in the twelve months preceding this one.
Since Epic Games revealed its Discord Nitro plan, people are discussing it across social media channels, as well as how to redeem the offer for a one-month free subscription.
And in this post, we're going to guide you through the steps to take benefit of Epic Games' offer for one free month of Discord Nitro. Get epic games free discord nitro with these easy steps.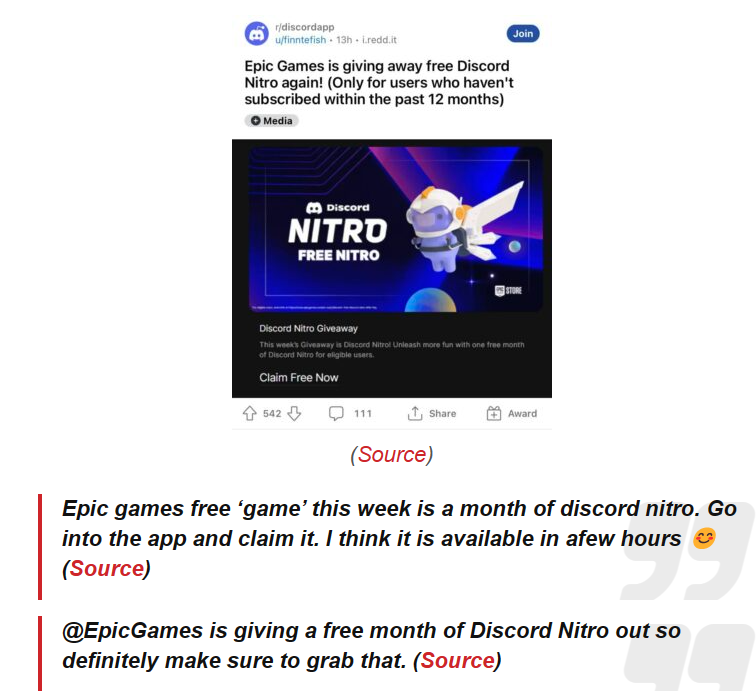 How to Obtain Epic Games Free Discord Nitro: –
To get started, visit to the Epic Games Store website and create an account if you don't already have one. Once logged in, use the store's search function to look for Discord Nitro.
After you've found the Discord Nitro page, go down to the add-ons area. Find the free a one-month option and click the 'Add to Cart' button.
After adding Nitro to your cart, click the cart symbol or go to the checkout page. You must enter a payment method here.
Following your purchase, you will receive an email with a redemption code and further instructions. It should be noted that email can take up to 24 hours to process.
In addition, once you've added a payment method, your subscription will be automatically renewed each month.
you avoid this, make sure you cancel the subscription when the first month is up. Some gamers suggested that you cancel the membership as soon as you receive it.
Furthermore, some customers have discovered that using a phoney credit card to redeem the offer does not work, therefore you must have a genuine credit card. There are also some country limits to be aware of.
You may simply receive a single month of Discord's Nitro membership for free by following the instructions above.
Is Epic Games Free Discord Nitro worth it?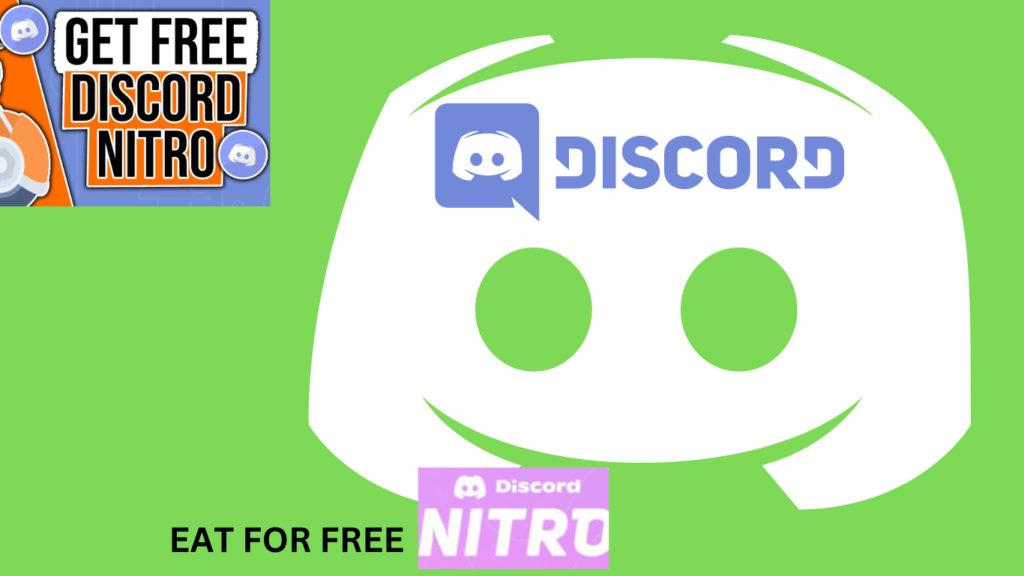 The value of Discord Nitro depends on your personal preferences, usage patterns, and the community you're a part of. Let's explore some factors to consider when determining if Discord Nitro is worth it for you:
Personal preferences and usage patterns: If you heavily rely on Discord for communication, collaboration, and connecting with others, Nitro can greatly enhance your experience. The additional features and customization options can make interactions more enjoyable and expressive.
Value for gamers and content creators: Gamers and content creators who frequently use Discord as a platform to engage with their audience can benefit from Nitro's perks. The ability to stream in high quality, share large files, and boost servers can elevate their gaming and content creation endeavors.
Ultimately, the decision of whether Discord Nitro is worth it depends on the value you place on the exclusive features it offers.
Assess your usage patterns, consider the benefits, and weigh them against the subscription cost to determine if Nitro aligns with your needs and enhances your Discord experience.
If someone is interested in alternative of Discord Nitro i am sharing them as well. You can check that as well.
Also Read : – PlayStation Expo 2023: Upcoming games
Some Alternatives to Discord Nitro
While Discord Nitro offers a wide range of features, it's worth exploring alternative options to ensure you make an informed decision. Here are a few popular alternatives to Discord Nitro:
Slack: Slack is a popular communication and collaboration platform that caters to both professional and community-oriented environments. It offers features like custom emojis, file sharing, and integrations with various third-party apps.
TeamSpeak: TeamSpeak is a voice chat platform designed specifically for gamers. It focuses on providing high-quality voice communication, offering features like secure channels, customizable permissions, and server hosting options.
Mumble: Mumble is another voice chat software commonly used by gamers. It emphasizes low-latency voice communication, making it ideal for situations where real-time interaction is crucial.
Microsoft Teams: Microsoft Teams is a comprehensive communication and collaboration tool that combines chat, video meetings, file sharing, and integration with other Microsoft Office applications. It's suitable for both personal and professional use.
Note: -It's important to note that the availability of the Epic Games' free Discord Nitro offer may vary, and it is typically for a limited time.
Therefore, regularly check the Epic Games Store or other official channels for updates and announcements regarding promotions related to Discord Nitro.
Conclusion
By taking advantage of Epic Games' free Discord Nitro offer, you can access the premium features of Discord without having to pay for a subscription.
Remember to keep an eye out for any ongoing promotions or offers from Epic Games and follow the step-by-step guide provided in this article to claim your free Discord Nitro.
Elevate your communication and interaction on Discord with this exclusive opportunity provided by Epic Games.
1. Is Epic Games' free Discord Nitro offer available for everyone?

The availability of Epic Games' free Discord Nitro offer may be limited and subject to certain conditions or regions. Keep an eye on official announcements from Epic Games and check the Epic Games Store for eligibility and availability.
2. Can I use the free Discord Nitro obtained through Epic Games on any Discord server?
Yes, the free Discord Nitro obtained through Epic Games can be used on any Discord server. The premium features and perks will be applicable to your Discord account, regardless of the server you're on.
3. Can I claim Epic Games' free Discord Nitro if I already have an existing Nitro subscription?
The free Discord Nitro offer through Epic Games is available for new subscribers or users who do not have an active Nitro subscription.
However, it's advisable to read the terms and conditions of the promotion to understand if it applies to existing Nitro subscribers.
5. What happens to my Discord Nitro benefits after the free subscription period ends?
If your Discord Nitro subscription obtained through Epic Games is temporary or promotional, the premium features and perks associated with Nitro will expire once the free subscription period ends.