Sound Cloud on ALexa: Do you recognise SoundCloud music and want to use your home's Amazon Echo to listen to it wherever you are?
The good news is that a lot of individuals share your desire. People mistakenly believe that we are unable to accomplish this, yet this is just untrue. We'll provide thorough instructions on how to play SoundCloud on Alexa in this article.
So stick with us until the very end and listen to SoundCloud music on Alexa.
Can You Play SoundCloud On Alexa?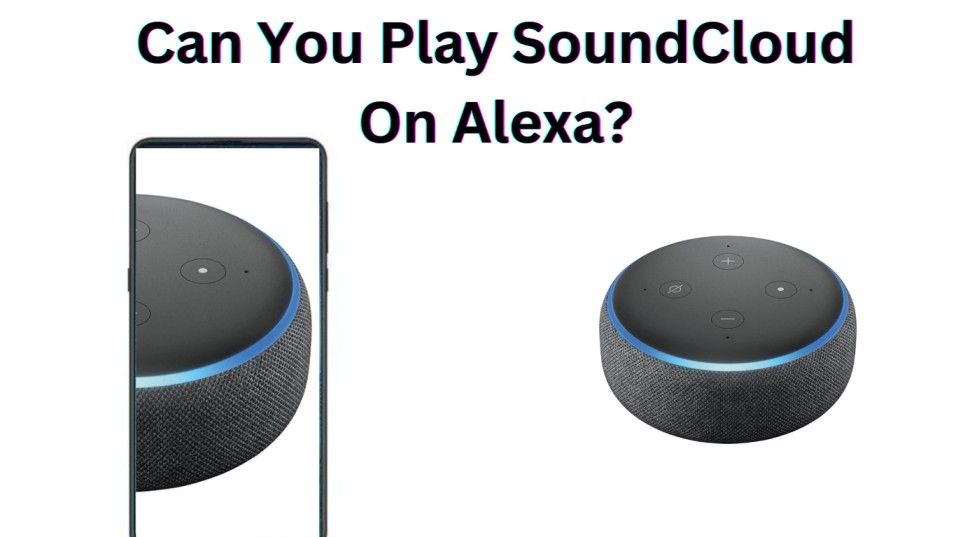 Yes, Alexa can play SoundCloud. Since there is no suitable method of fusing the two platforms together, those who claim it is impossible are also correct. However, we can achieve this by Bluetoothing the smartphone to Alexa.
All you need to do is adhere to the instructions we'll provide below. You can't get help if you skip a step or do it the wrong way.
As a result, thoroughly study our step-by-step manual.
In 2023, There Are 2 Simple Ways To Play SoundCloud On Alexa
Here are the two methods for getting Alexa to play SoundCloud.
Using Your Phone's Bluetooth
Alexa can play SoundCloud using Bluetooth. There are two ways to do it; the first one requires an Amazon Echo device and a smartphone.
Continue with the next steps after obtaining these items.
On your smartphone, download the Alexa app, then turn on your Amazon Echo device.
Turn on Bluetooth on your Android or iOS device.
Verify the connectivity of Alexa with your smartphone.
If so, that's great if they are related.
Open your smartphone's settings if the devices are not connected.
Click on Search New Devices or Pair With New Devices after choosing the Bluetooth option.
A list of nearby gadgets that can be connected to the smartphone will be displayed.
Locate the name of the Alexa device and pair it.
Return to the Alexa app that is installed on your smartphone now.
The Device icon should be clicked before the Echo and Alexa selections.
From the list, select the Echo device you want to connect.
The option for Bluetooth Devices will be available. Just click it.
You can connect a Bluetooth device (a smartphone) by choosing it.
The Bluetooth connection between your smartphone and Amazon Echo is now established.
The song you play on your smartphone will start playing on Amazon Alexa as soon as they are linked.
Using Your PC
What should someone do if they wish to use a laptop or computer instead of Alexa to play SoundCloud music?
It's good news for you that we've figured out how to play SoundCloud on Alexa using a laptop or computer.
The steps that you must take are listed below.
Install the Windows version of the Amazon Alexa app first.
Amazon Alexa for Windows is available for download through the Microsoft store.
Install the software after downloading, then log in to your account.
Make sure to use the same account you use to access your Echo device to log in.
Open Settings once it has been downloaded.
Click on your Amazon Echo device's name when you see it.
Locate and pick the Bluetooth option on the following screen.
Find the name of your device, then click Pair a New Device.
On the desktop or laptop, a notification will ask you to pair the device.
Permit your computer or laptop to connect to the Alexa device as well as your device.
Finally, you can choose the desired song from the laptop or PC and play it.
How to Play Soundcloud on Alexa
Not just your smartphone can be used for this; any gadget that supports Bluetooth connections to speakers may. Although the procedures for activating Bluetooth differ depending on the device, the remaining stages are consistent.
Get your device within 20 to 30 feet of your Amazon Echo's Bluetooth range.
Ask your Alexa speaker to turn off any Bluetooth accessories. Simply say, "Alexa, disconnect" if you're using the standard wake word.
Put the pairing mode on your phone.

On more recent Android devices, go to Settings -> Bluetooth and turn Bluetooth on. When Bluetooth is on, a message will appear on your phone.
Turn on Bluetooth by going to Settings -> Bluetooth on an iPhone. A notification stating "Now discoverable as…" will appear.

Next, say "Alexa, pair" to activate pairing on your Echo. Saying "Searching" back should be Alexa's response.
Depending on your operating system, your Echo should show up under a list that says "Devices", "Other devices", or "Available devices" on the Bluetooth screen of your smartphone. Choose your Echo, and it will be added to the list of recognised devices. After then, Alexa will inform you that it is connected. Simply wait a few seconds for Alexa to identify your Echo if you don't see it in the Bluetooth list.
You can now connect to your Echo at any time simply telling your Echo, "Alexa, connect Bluetooth." once it has been paired with your phone. The connection should happen immediately if Bluetooth is turned on and your phone is within range.
You can use your phone to play Soundcloud on Alexa while the devices are connected. Simply use the app or website as usual, and the sound will now be played through your Echo speaker rather than your phone.
Unfortunately, since the music is being played from your phone, Alexa voice commands can't be used to control it. To play, pause, or skip tracks, you'll need to utilise your phone>

Also Read: New or returning players in Cyberpunk 2077?
What Other Music Services Work With Alexa?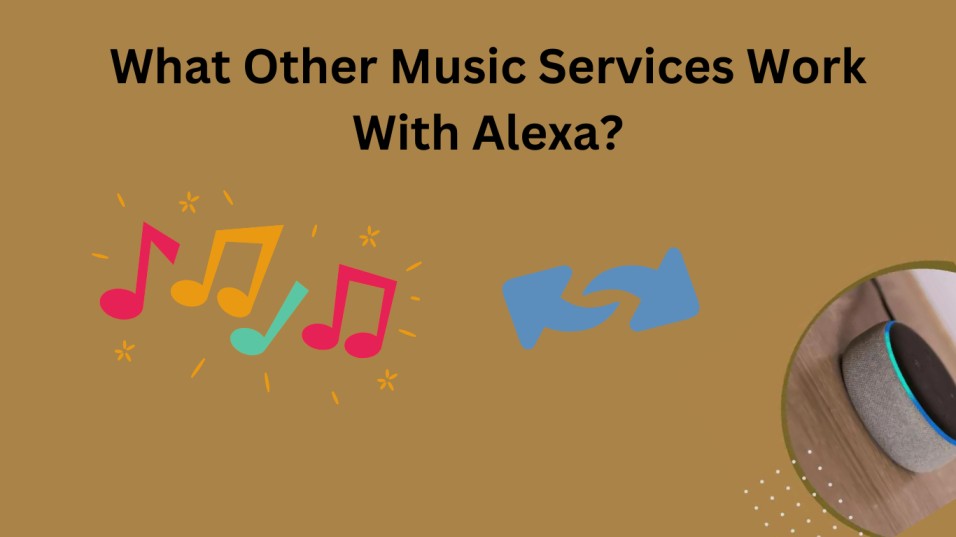 Many music providers directly integrate with Alexa, so you can play music on your Echo speaker in a simpler method.
All of these music providers may be found in your Alexa app's Settings section under "Music & Podcasts":
Amazon Music
Apple Music
Spotify
Pandora
iHeartRadio
TuneIn
Deezer
JioSaavn
SiriusXM
Tidal
Fun Kids Radio
There is one additional service, however the Echo Show can only play music videos with it:
You can set up each of these services in the Alexa app and play content from your Echo by telling it to "Alexa, play Bruno Mars on Pandora."
Additionally, you may make any one of them the default music service, which will enable you to just say "Alexa, play Bruno Mars" without having to select a music service.
Additionally, these providers connect better with advanced Alexa capabilities like multi-room music and routines. Except for when Alexa finally offers us a Soundcloud skill (or you create your own), Soundcloud won't have access to any of these things.
Given its extensive list of Alexa Spotify commands and its big music library, I'd recommend it. You should choose it if you live with relatives or roommates because Alexa allows you to use numerous Spotify accounts.
Alexa And The Echo Devices
Alexa is Amazon's voice-activated virtual assistant that can complete a variety of activities by simply hearing a command. You can conceive of Alexa's home as being one of Amazon's Echo smart speakers because they have Alexa's AI within. There are other Echo speakers available, each with a unique set of features and a different pricing point, such as the compact and portable Echo Dot and the touch-screen Echo Show. Depending on your needs, preferences, and budget, you can choose the best Echo device.
Also Read: How to crop in Figma 2023
FAQ
What music platforms can Alexa play?
Amazon Music, Spotify, Apple Music, and other services are among the ones Alexa can access and play music from.
Can Alexa play Spotify songs?
Yes, Alexa can play songs from Spotify.
Can Alexa be used to play music?
Yes, Alexa can be used to play music.
What music is free on Amazon Alexa?
A number of songs and playlists are available in Amazon Music's free, advertisement-supported tier and can be played on Alexa-enabled devices.
Can I use Alexa as a Bluetooth speaker?
Yes, Alexa can stream music from compatible devices when used as a Bluetooth speaker.
How much is Alexa in India?
Depending on the type and features, Alexa devices range in price in India from less expensive options like the Echo Dot to more expensive variants like the Echo Show.
Conclusion:
Despite the fact that Alexa does not now support SoundCloud, which makes things much less easy than they would otherwise be, there are still ways to get SoundCloud to play on Alexa by doing a few extra steps. To summarise, there are two ways to play SoundCloud on Alexa: Bluetooth connection to an external audio source or building a bespoke Alexa Skill that integrates SoundCloud with Alexa.
Having said that, if you can discover the music of your choice in one of the music services that are directly linked with Alexa, like Spotify, using it to play music on your Alexa will undoubtedly offer a much more dependable and simple experience.